Lucy Miller
STUDENT TEACHER
Bio to be completed soon!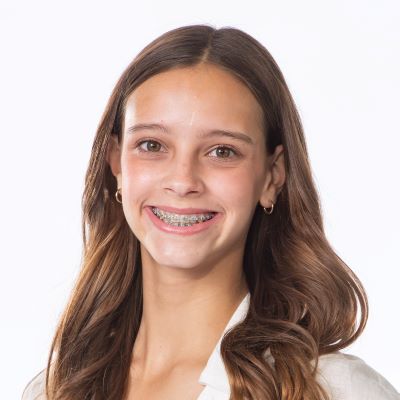 What Our Families Say
"Brian and I were watching videos last week comparing her last year to this year and we are AMAZED at how much she has grown. She doesn't even look like the same girl dancing. She seems to have matured and is more comfortable expressing herself than we have ever seen. We of course want to give that credit to you and the amazing Dance Connection instructors. You have all been instrumental in building her self confidence and made her feel completely comfortable with who she is and what she can contribute. I cannot wait to continue to watch her grow as a dancer and young lady. So again, THANK YOU for everything you do! Dance has made such a huge difference for Haley and we are so grateful for all the opportunities Haley has been given!"

Donna H.

"Thank you so much for welcoming us to the DC family! Josh has experienced so many new things and loved every step of his dance journey. There are no words to express my appreciation. As a parent, watching Josh grow in such a short period of time had been amazing. More importantly, witnessing the return of his enthusiasm and love of dance has been incredible. My only regret is not making the move sooner! Thank you!!!"

Jennifer A.

"Simply, the best teachers. Encouraging and talented!"

Greg G.

Teacher Spotlight
TEACHER
Haley Hampton has studied with Dance Connection for 12 years in Jazz, Tap, Ballet, Hip Hop, Lyrical, Modern, Musical Theatre and Contemporary. She was a proud founding member of Dance Connection's Dynamite Team, became a member of DC PAC for 4 years and is now heading into her 3rd season as a founding member of the Pre-Professional Program (p3).
Miss Hampton is most proud of her scholarship achievements while training at Dance Connection. She [...]
© 2021 Dance Connection. All rights reserved.