Lucy Miller
STUDENT TEACHER
Bio to be completed soon!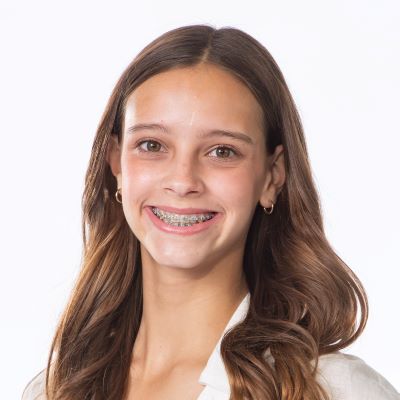 What Our Families Say
"Thank you so much for welcoming us to the DC family! Josh has experienced so many new things and loved every step of his dance journey. There are no words to express my appreciation. As a parent, watching Josh grow in such a short period of time had been amazing. More importantly, witnessing the return of his enthusiasm and love of dance has been incredible. My only regret is not making the move sooner! Thank you!!!"

Jennifer A.

"Dance Connection puts the kids above all else."

Peggy R.

"Addison dances EVERYWHERE, even in swim lessons waiting her turn she holds the edge, and I recognize some ballet 'barre work' going on under the water! :) I think we found Addison's passion, and I want her to feel supported from us and have a history with dance so when teenage years come along, she has this to help keep her focused and on the right path. Thank you for listening and doing all you do daily for all those girls at Dance Connection."

Wendy K.

Teacher Spotlight
INSTRUCTOR
Ashley Hyatt has been part of the Dance Connection family since she was 5 years old. She has studied Ballet, Tap, Jazz, Modern, Lyrical, Contemporary and Hip Hop. She enjoyed 7 years as a DC PAC member and 4 seasons as a founding member of the Pre-Professional Program (p3). A highlight for Miss Hyatt's early time as an instructor was teaching her first workshop class at Dance Connection's Discovery Workshop in the Spring of 2018.
Miss [...]
© 2021 Dance Connection. All rights reserved.