Recital Costume Measurements
Date/Time
Date(s) - 01/10/2022 - 01/20/2022

Location
Dance Connection
Category(ies)
What Our Families Say
"Addison dances EVERYWHERE, even in swim lessons waiting her turn she holds the edge, and I recognize some ballet 'barre work' going on under the water! :) I think we found Addison's passion, and I want her to feel supported from us and have a history with dance so when teenage years come along, she has this to help keep her focused and on the right path. Thank you for listening and doing all you do daily for all those girls at Dance Connection."

Wendy K.

"It is rare to see an Indiana business that actually lives up to its mission statement...the care, concern and inspiration Dance Connection gives to its students far exceeds any cost to attend..."

Bob H.

"Brian and I were watching videos last week comparing her last year to this year and we are AMAZED at how much she has grown. She doesn't even look like the same girl dancing. She seems to have matured and is more comfortable expressing herself than we have ever seen. We of course want to give that credit to you and the amazing Dance Connection instructors. You have all been instrumental in building her self confidence and made her feel completely comfortable with who she is and what she can contribute. I cannot wait to continue to watch her grow as a dancer and young lady. So again, THANK YOU for everything you do! Dance has made such a huge difference for Haley and we are so grateful for all the opportunities Haley has been given!"

Donna H.

Teacher Spotlight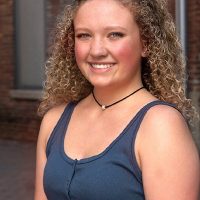 Student Teacher
Kylie Clayton is excited to be studying and student teaching at Dance Connection! She has studied in Jazz, Tap, Ballet, Hip Hop, Lyrical, Modern, Musical Theatre, Contemporary, and Ballroom. She has worked with many choreographers such as Abby Lee, Valerie Rockey, Gina Badone, Robert Roldan, Kathryn McCormick, Dejan Tubic, Keith Clifton, Brooke Paulsen-Zelus, Darryl Retter, and Zachary Venegas. She also danced at Fred Astaire Ballroom studio for three years.
Throughout her 13 years of dancing, [...]
© 2021 Dance Connection. All rights reserved.