Recital Costume Measurements
Date/Time
Date(s) - 01/11/2021 - 01/15/2021

Location
Dance Connection
Category(ies)
What Our Families Say
"Dance Connection makes you feel like part of a family.  They include you in so much.  I love it so much that I have been there since I was three, and I wouldn't even think about going somewhere else!"

Kirsten B.

"I can already see why Dance Connection was voted Indy's Best two years running!! :) I really appreciate all the info and help over the last couple weeks and am really excited to be getting back into the dance world!"

Valarie F.

"This was my daughter's first year of dance, so we were all new to the recital weekend. The performances were a great success and we're already looking forward to next year! You and all the staff put in a lot of hard work and it showed!"

Renee H.

Teacher Spotlight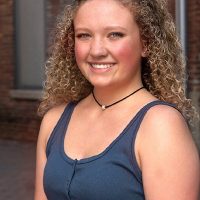 Student Teacher
Kylie Clayton is excited to be studying and student teaching at Dance Connection! She has studied in Jazz, Tap, Ballet, Hip Hop, Lyrical, Modern, Musical Theatre, Contemporary, and Ballroom. She has worked with many choreographers such as Abby Lee, Valerie Rockey, Gina Badone, Robert Roldan, Kathryn McCormick, Dejan Tubic, Keith Clifton, Brooke Paulsen-Zelus, Darryl Retter, and Zachary Venegas. She also danced at Fred Astaire Ballroom studio for three years.
Throughout her 13 years of dancing, [...]
© 2021 Dance Connection. All rights reserved.